We are in the process of re-opening our common areas.  Effective May 2, 2020, the community pool, bathrooms, sports courts and playground will open.  The gym and clubhouse will remain closed.   Please use these re-opened areas responsibly, per the details outlined in the message below.
Oakes Farms to make produce and meal delivery to Delasol
MONDAY, MAY 11 @ 9AM  |  Clubhouse Parking Lot
Produce Box options and Prepared Meal options will be brought onsite for purchase, drive-through style, in the Clubhouse Parking Lot.  See menu & options at right.   Here's how it will work:
The truck will arrive at the clubhouse parking lot.
Form an orderly line, preferably staying in your car and driving up -- observe proper social distancing, please.
Bring CASH OR CHECK in the exact amount you plan to purchase.  (Sorry, no credit cards.)
One driver will load boxes in the cars, and another employee will collect your payment.
Not an Oakes Farm fan?  Not to worry - Farmer Mike's delivery is another great option.  Just scroll down to the very bottom of this webpage for details.
DELASOL RELIEF EFFORTS   |  FREE! Masks for Delasol families
As many of you have heard, Delasol has had a mask sewing team hard at work across our community for the last several weeks.  The team will wrap up its efforts over the next 2 weeks.  To date, the team has donated over 700 masks to local businesses, medical staff, and charitable organizations.
Before we conclude, we would like to offer masks to any Delasol residents who would like them for their family, especially with many stores mandating masks to enter and with the predictions of a return of the Covid 19 in the Fall.  Our masks are made of two layers of high quality quilting fabric and come in feminine and masculine prints.  We also have a limited number of child-sized masks suitable for children under the age of 10.
The intent has never been to sell/make money on this project - therefore, we are offering these to Delasol residents free of charge.  If you'd like to make a donation, however (with suggested donation of $5/mask), we will use all proceeds to support Helps Outreach food bank on behalf of Delasol.
If you are interested in obtaining mask(s), please email, text or call Jenny Bucci at jennybucci930@gmail.com or 203-912-6827.
So many have contributed to this effort through countless hours of sewing, cutting fabric, donations of fabric, sewing machines and elastic, financial donations for supplies and so much more.  It has been an effort that brought people together and kept them connected during crisis across our neighborhood.  We are incredibly proud and grateful for the hard-work, commitment and support of all who have participated.
Even better than the masks that were were sewn are the strong bonds stitched securely in place across Delasol!
DELASOL SOCIAL ACTIVITIES GO VIRTUAL
BOOK CLUB:  Delasol's Book Club meeting will be held on June 1, 2020 at 6:30pm with virtual video conferencing, safely from each attendees own home in order to socially distance.  The book we'll review in June's meeting is The Queen's Secret by Karen Harper.
EXERCISE HAPPINESS WITH ALEXIS:  A group of Delasol homeowners are meeting for video-delivered classes on Tuesdays through Fridays at 8:30am by fitness instructor extraordinaire, Alexis Colianni.  A waiver is required before you can participate.
Interested in joining these activities via video conference?  Contact Jill Schmieg via email for instructions at jill@soldenaples.com.
Farmer Mikes
Fresh produce and fresh baked bread delivered to your door (for orders over $30)

Call 239-238-4211 or 

Place an

Order Online

.
Delasol Grocery Shoppers on Standby!  
A volunteer group of your neighbors are ready to grocery shop on your behalf if your situation prevents you from being able to go to the store.  

Contact Erika Rohde to arrange.  313-477-2992 or

erikaindelasol@gmail.com
Stay Safe.  Stay Engaged.  
If you have not yet received information from Anchor Associates, (Delasol's HOA management company) via email, please contact them to ensure your email and account are successfully set up.  This is especially important during these times so the community is able to reach you related to crisis communications.
Delasol Homeowners Association
℅ Anchor Associates, Inc.
3940 Radio Road, Suite 112
Naples, FL 34104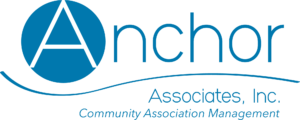 239-649-6357 office
admin@anchormanagers.com email
www.anchormanagers.com
Do you need help of any kind?
Your community is here and ready to help you! We are invested in taking care of our own during this time.   Among our ranks are nurses, doctors, lawyers, handymen, restauranteers, educators and many other experienced professionals who are on standby to help immediately fill needs where they may occur.  Your identity and request will be kept completely confidential. Contact Jill Schmieg at 954-806-4472 or jill@soldenaples.com.