Oakes Farms to deliver to Delasol
MARCH 30, 2020 at 9am   |  Clubhouse Parking Lot
How it works:
RESERVE YOUR BOX by emailing ErikainDelasol@gmail.com
Arrive promptly at 9:00 am on Mon. Mar. 30th to the clubhouse parking lot, where an Oakes farm refrigerated delivery truck will be waiting.
Form an orderly line observing proper social distancing.  Drive up in your car is highly recommended.
Bring exact change -- $20 cash or $20 check (NO CREDIT CARDS)
Stay in your car.  One delivery person will load a box in your car and another person will collect your money.
During the Coronavirus crisis, all Delasol common areas -- both inside and outside -- are closed for our residents' safety. 
Stay Safe.  Stay Engaged.  
If you have not yet received information from Anchor Associates, (Delasol's HOA management company) via email, please contact them to ensure your email and account are successfully set up.  This is especially important during these times so the community is able to reach you related to crisis communications.
Delasol Homeowners Association
℅ Anchor Associates, Inc.
3940 Radio Road, Suite 112
Naples, FL 34104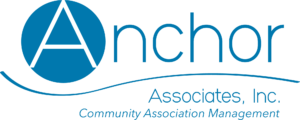 239-649-6357 office
admin@anchormanagers.com email
www.anchormanagers.com
MEALS DELIVERED TO YOUR DOORSTEP
Hurricane Wings & Grill - owned and operated by Delasol homeowner
***SPECIALS COMING SOON***
For now, order online from the Main Menu and request delivery.
Orders by phone at:  239-498-1536
Joey D's Family of 4 Italian-Style Meals
$50-60 total includes choice of main pasta dish, salad and dessert for four.  

Call 239-597-8545

 for menu and delivery arrangements
The Founders Market and Bistro - Family meals for 2 or 4
Free Delivery begins at 11:30am every day (curbside pick-up also available) 

Entire

menu

available / Order a week's worth of dinners if you desire

HOT-ready-to-eat, or COLD so you can put in the fridge for later

Order online or call 239-653-9353
Seasons 52 - Family of 4 Meal from Pre-Fixe Menu
$90 - 120 total

includes bottle of wine

Call 239-594-8852
View menu online

(scroll down to "Family Style" section)
TAKE-OUT MEALS
Petar's Restaurant, owned and operated by Delasol homeowner
Take-Out Orders that you pick up at the restaurant (3300 Bonita Beach Road) can be placed by calling

239-249-4064

 
Brio @ Waterside Shops - Family Bundle for $40
$40 Family Bundle includes Bread, Salad and choice of 5 entree options for a family of four.  PLUS 50% off bottles of wine.... OR:

20% off All Carryout Orders, including a bottle of wine

FREE Kid's Meal with Adult Entree Purchase

Call 239-593-5319
Artichoke & Co. "Meal for 2"
$20 total from choice of 5 Pre-Fixe Menu Options

Call 239-263-6979 or email

info@arthichokeandcompany.com

for menu 

Delivery also available by request, possibly for added fee
Farmer Mikes
Fresh produce and fresh baked bread delivered to your door (for orders over $30)

Call 239-238-4211 or 

Place an

Order Online

.
Delasol Grocery Shoppers on Standby!  
A volunteer group of your neighbors are ready to grocery shop on your behalf if your situation prevents you from being able to go to the store.  

Contact Erika Rohde to arrange.  313-477-2992 or

erikaindelasol@gmail.com
Do you need help of any kind?
Your community is here and ready to help you! We are invested in taking care of our own during this time.   Among our ranks are nurses, doctors, lawyers, handymen, restauranteers, educators and many other experienced professionals who are on standby to help immediately fill needs where they may occur.  Your identity and request will be kept completely confidential. Contact Jill Schmieg at 954-806-4472 or jill@soldenaples.com. 
ELASTIC NEEDED FOR CORONAVIRUS RELIEF EFFORTS
A group of ladies who sew are working in overdrive to make PPE Face Masks for medical personnel, giving priority to any known Delasol-related medical staff who may need them.  They are in desperate need of finding elastic, preferably ¼ inch thick or thinner.

Contact Jenny Bucci for details about joining this effort at 203-912-6827 or

jennybucci930@gmail.com
KEEPING KIDS & FAMILIES ENGAGED AND ENTERTAINED!
Did you know Collier County Public Schools will begin formal e-learning instruction on Monday, March 30th? 

Learn more.

Suzy McGonigal and Jill Schmieg are organizing a series of safe, socially-distanced activities for kids and their families.  Keep an eye out for more information starting the week of March 30th.
DELASOL SOCIAL ACTIVITIES GO VIRTUAL
Watch for announcements about virtual video book club meetings, exercise classes and more that will be delivered over the internet through video conference and telephone tools --- coming soon!